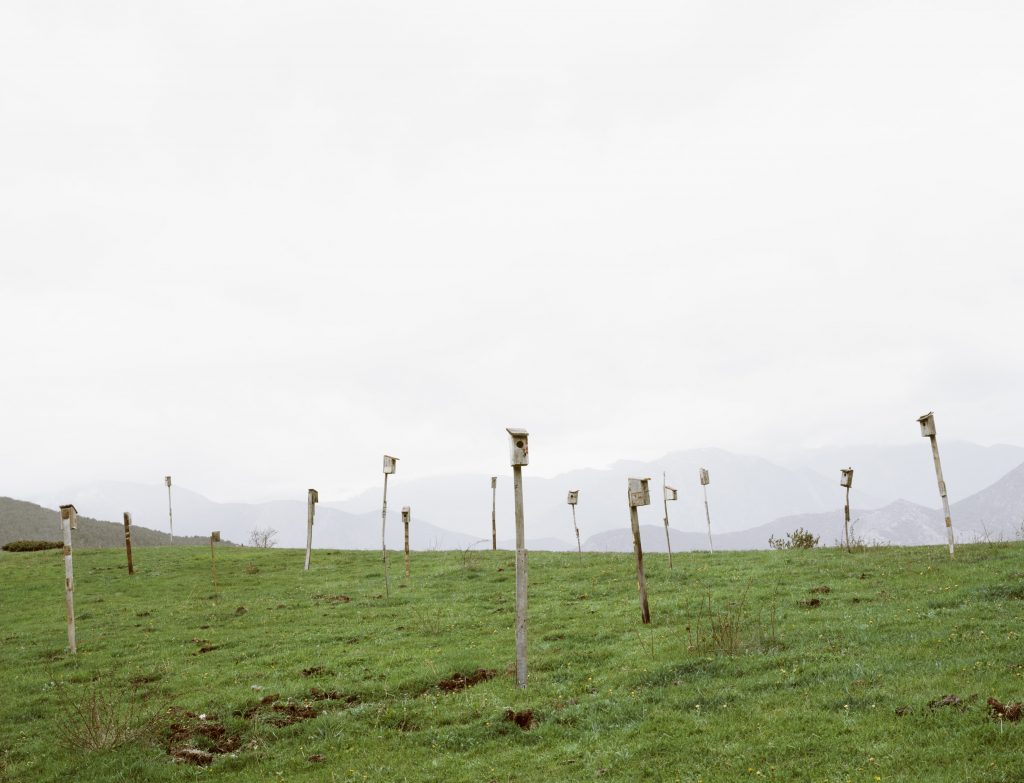 Photographed in the harsh and vast Catalan Pyrenees, Antas utilised the location to continue his direct interventions within the landscape to find new ways to relate with his surroundings. Birds, a feature of most landscapes – urban or remote, act as a reminder of our inertia whether or not we can see them. In his new interventions Antas creates structures for birds to inhabit. Empty, perched on top of cliffs reaching into the sky, the structures attempt majesty but fail in their fragility. The lack of inhabitants and poetic stillness of the images emphasize the gap between the surroundings and ourselves; representing man's failed attempt to converge with landscape.
The sculptural element is the focal point and as a result can be considered within the history of the still life. Historically still life includes all kinds of man-made or natural objects that act as a celebration of material pleasures or inversely as a warning of the ephemerality of these pleasures and of the brevity of human life. With these structures, the reference to Modernist sculpture is clear, but more importantly their scale give them a human presence, questioning our relationship to both nature and the manmade.
All materials used for the photographs were sourced and returned after the image was taken from the surrounding landscape.